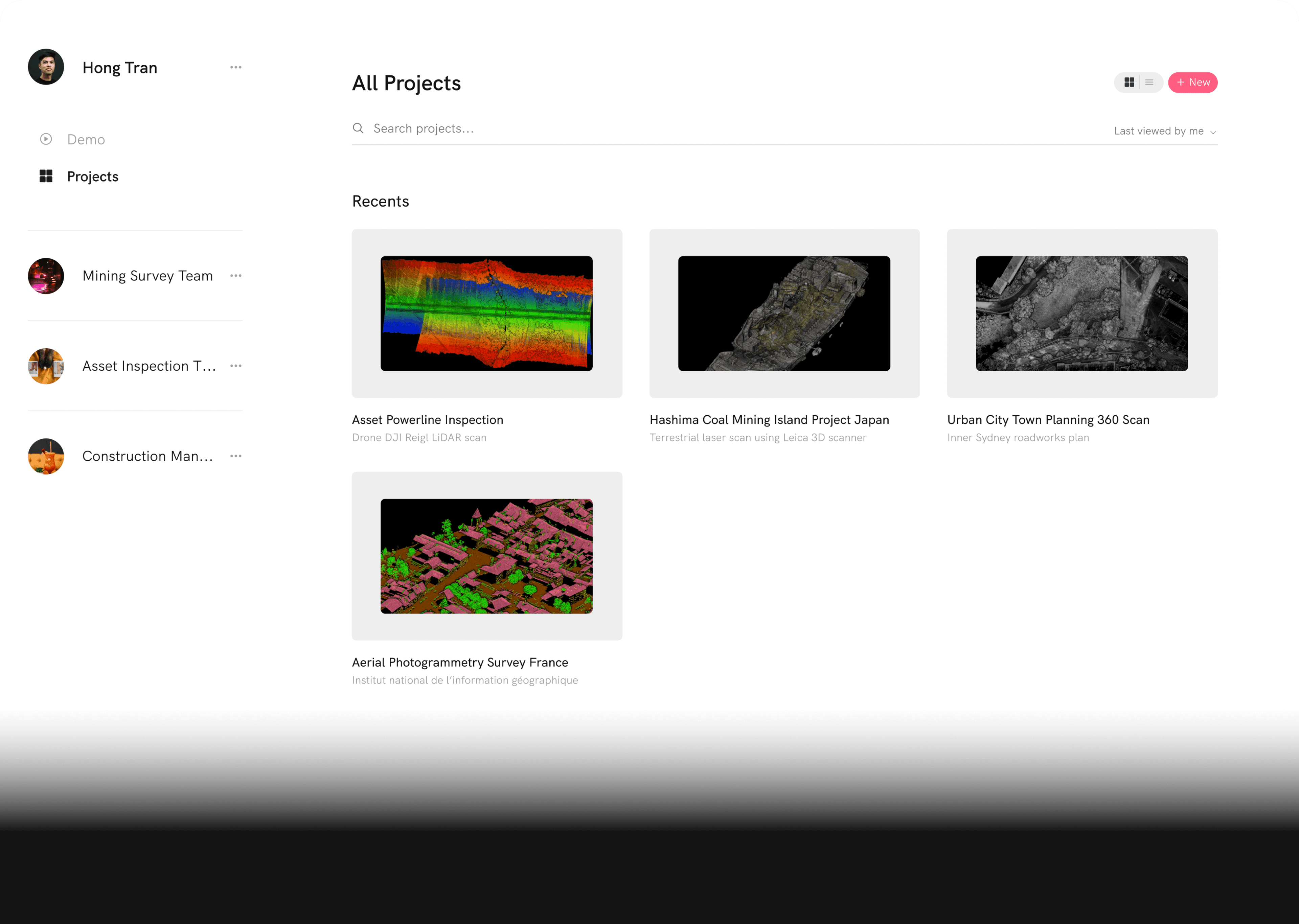 Join other industry-leading organizations pushing boundaries and solving problems with Spacesium.






Manage assets anytime,
anywhere, in any format.
The new Spacesium digital dashboard provides instant visibility
into all project aspects, including 3D survey data compared to 3D
CAD models and automated analytics.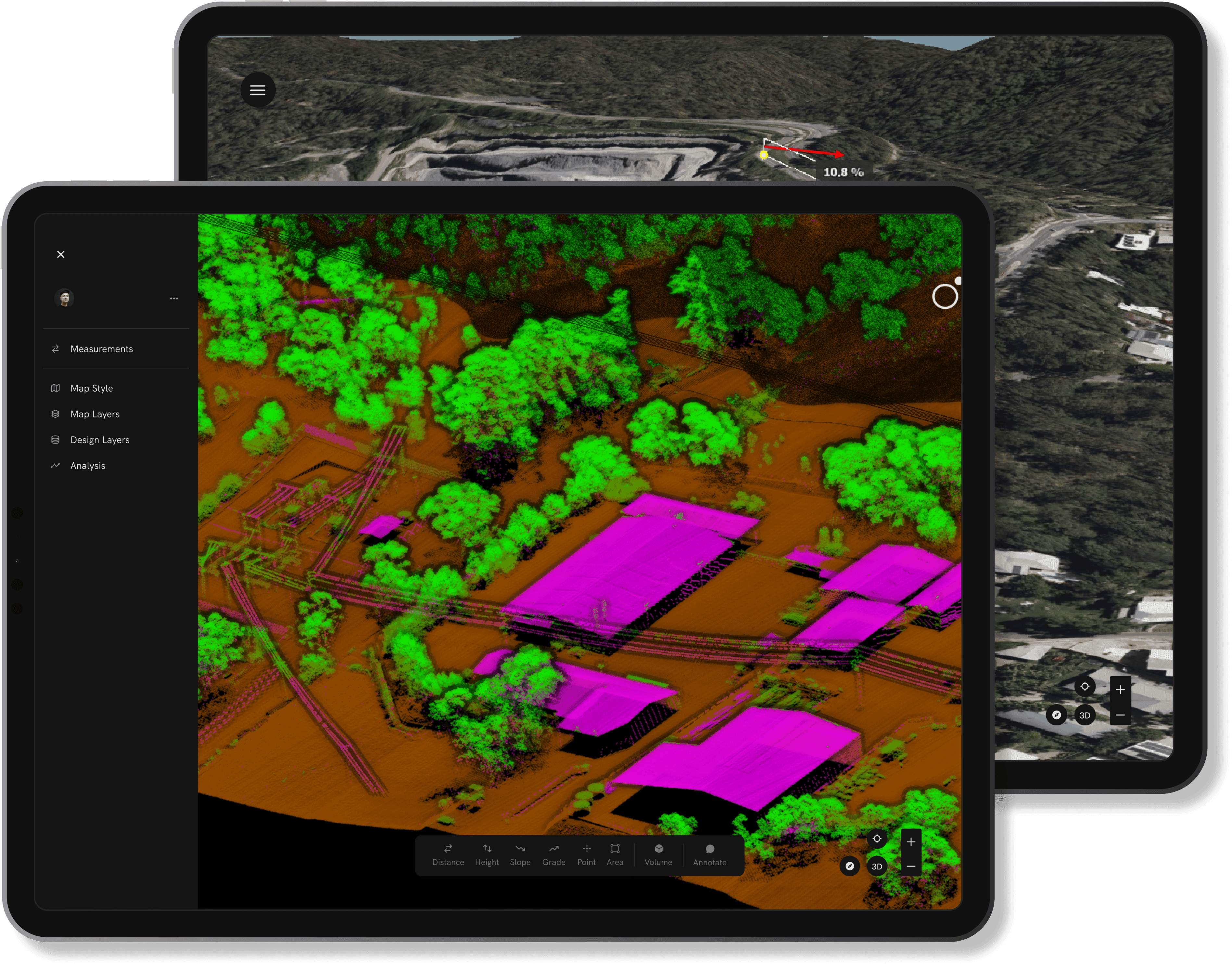 Professional mapping.
Accessible for everyone.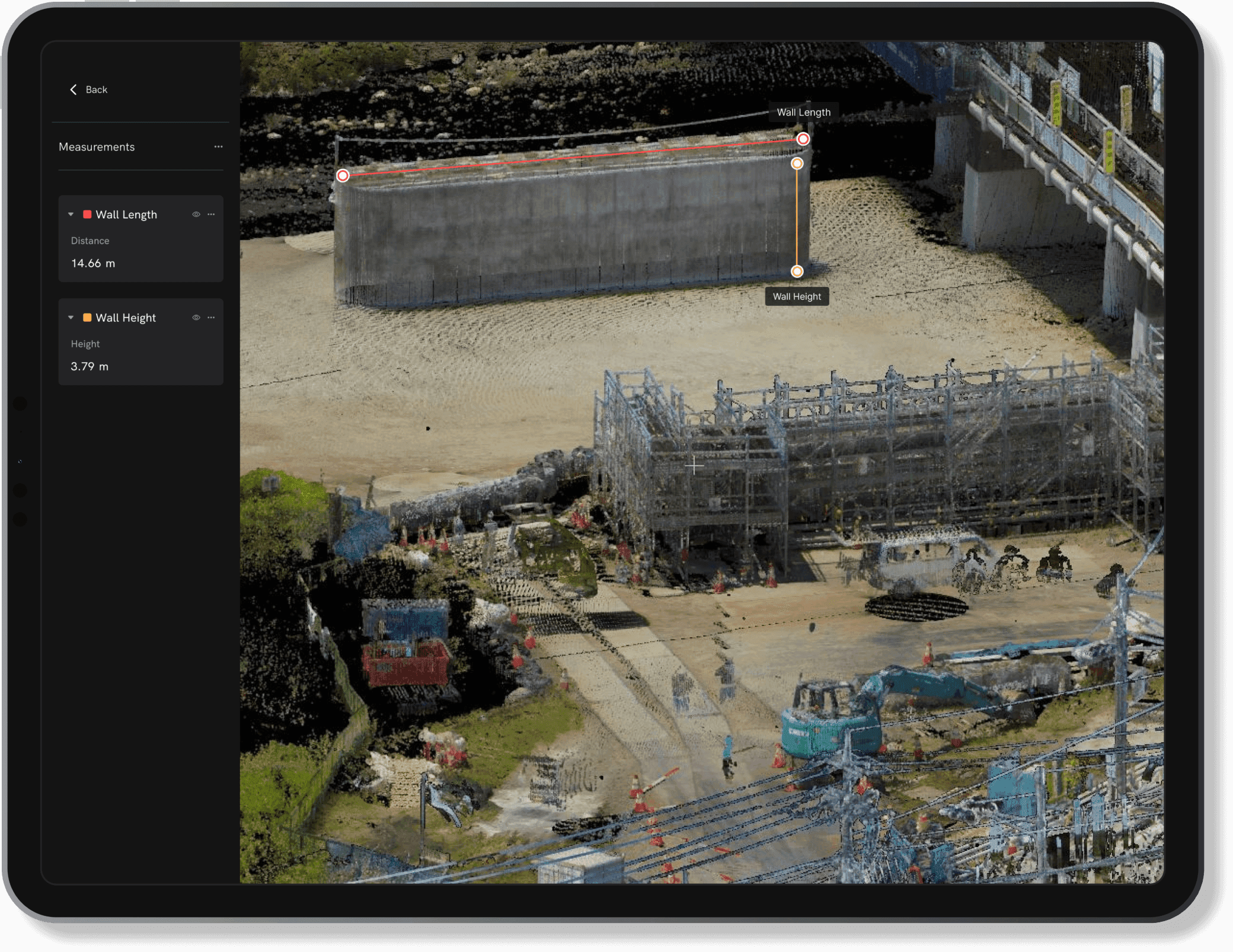 Measurement Tools
More measuring.
Less Delays.
Accurate volumes.
Stay in complete control of your construction, mining, environmental, surveying, asset and drone projects with our advanced measuring tools.
Our tools enable you to monitor the actual progress of your project, react to design, schedule, or site changes in real-time, and ensure seamless coordination throughout all project phases.
Scaled Geo-intelligence
Automatically fast
and repeatable.
Efficient feature extraction is critical for accurate machine learning. Our experienced team has experience with the art of data classification, including identifying ground, vegetation, buildings, and other objects.
Let us help you streamline your feature extraction process with our strong and adaptable machine learning capabilities.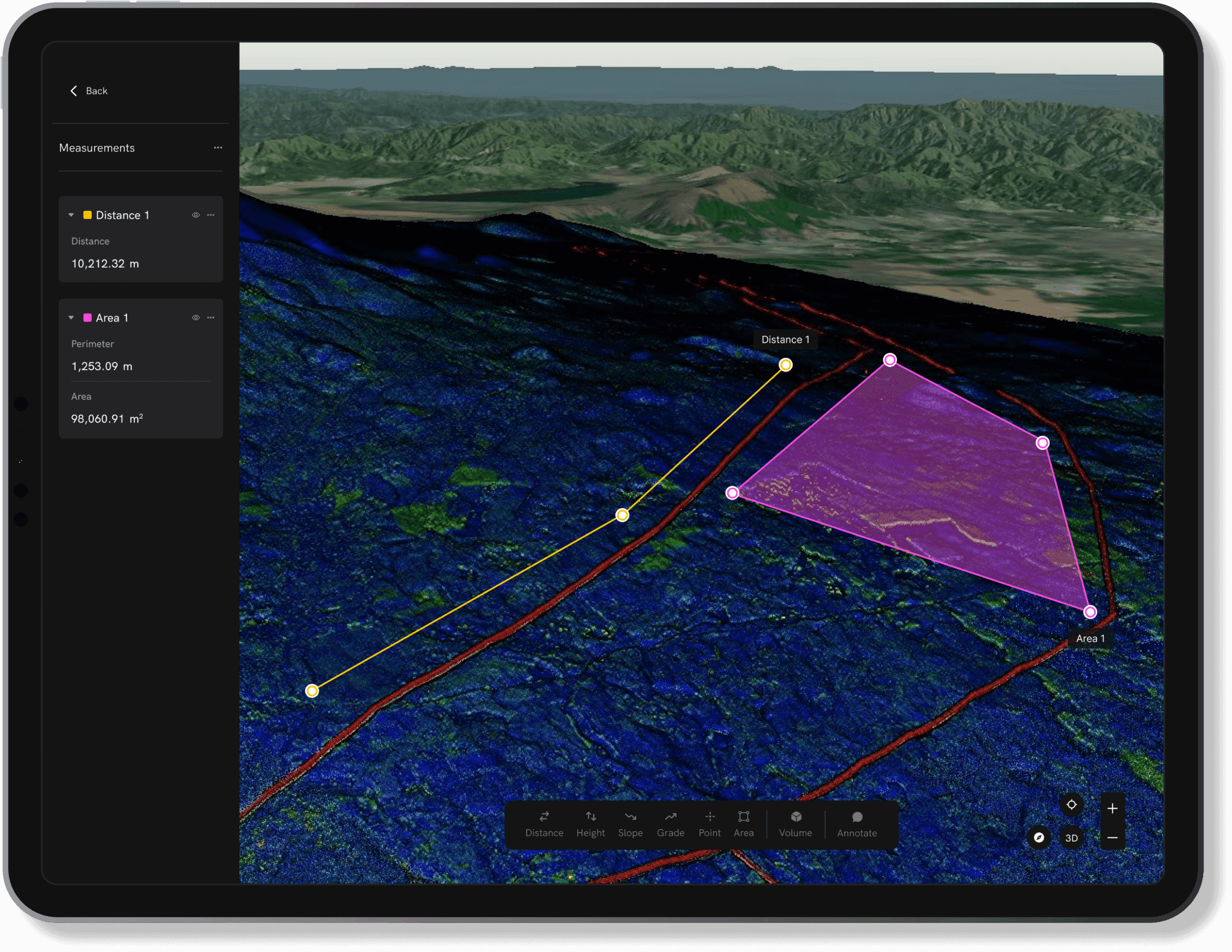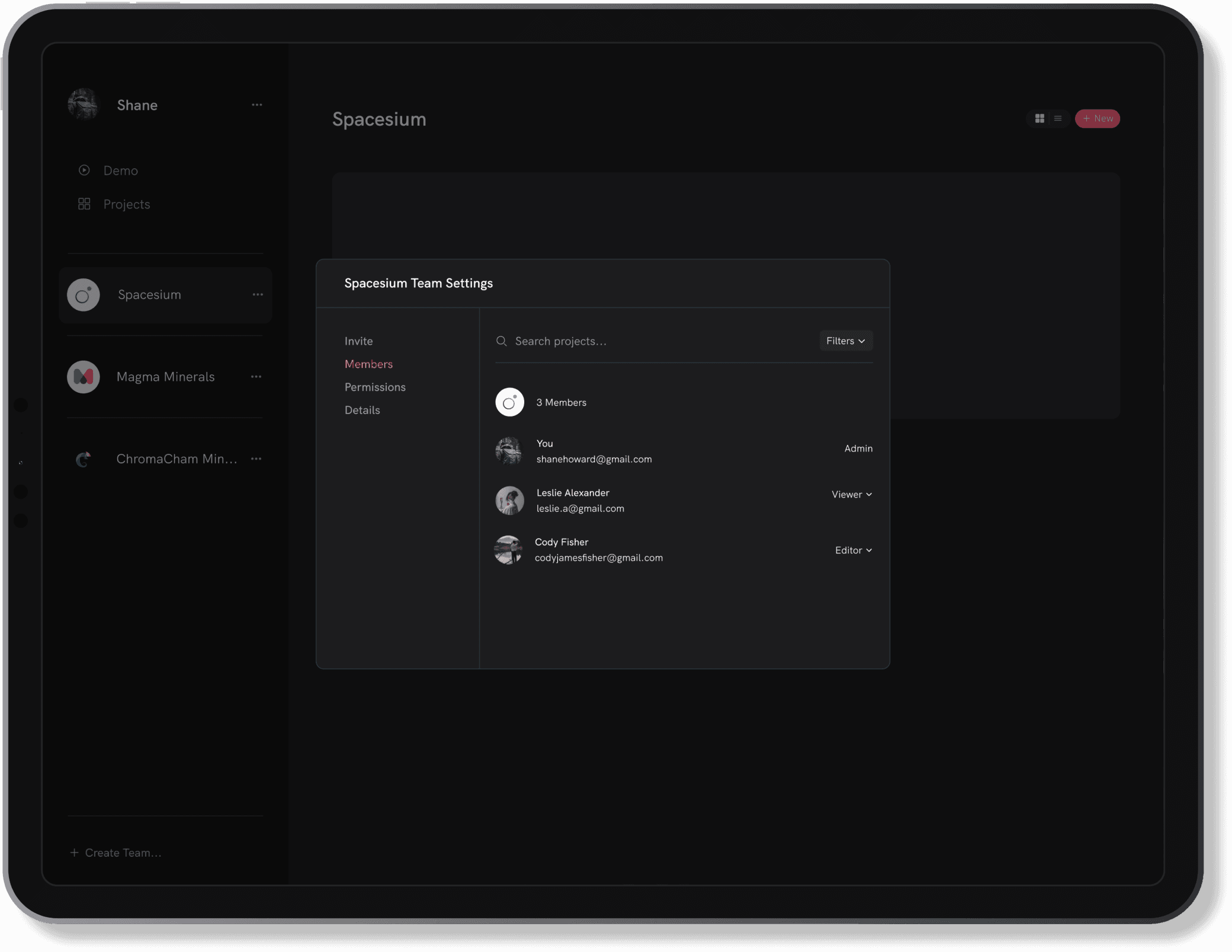 Planning and teamwork
Teamwork that is
seamless.
Effective project coordination is essential for success, and our comprehensive planning and teamwork approach can help mitigate risks and simplify access for all stakeholders.
With our innovative technology, including a patent-pending applications for comparing as-built structures against designs, recording defects, detecting changes, and ensuring road compliance, we ensure the highest quality outcomes for every project.
Powerfully simple.
Experience the ease, speed, and security of 3D mapping with
Spacesium, which offers unparalleled performance and quality.
Tool Bar
The measurement tool bar is a collection of various measurement tools designed to provide accurate and efficient measurement capabilities for users.
Navigation
You can visually organize your
measurements and modify them as needed.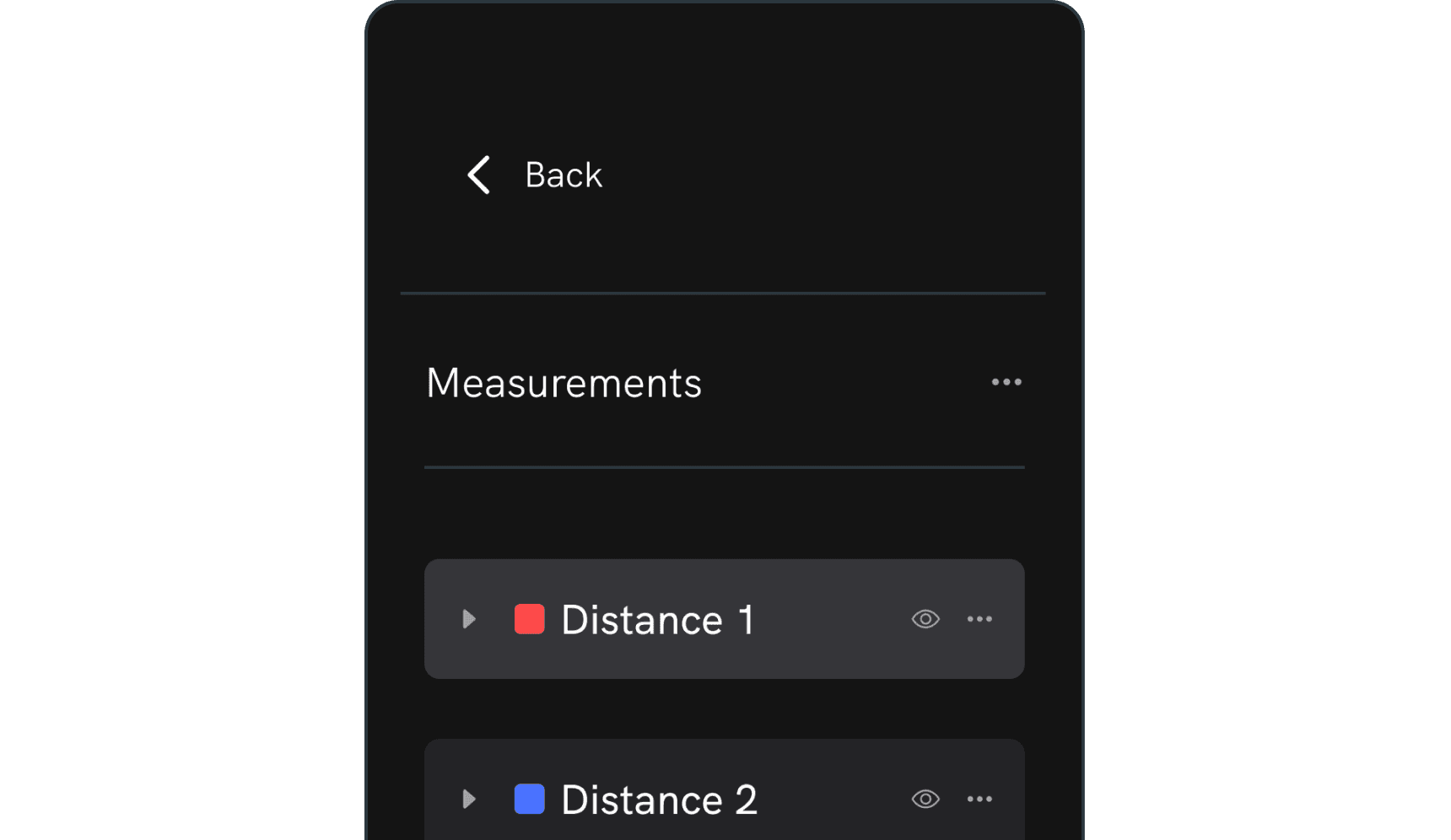 Service Analytics
Our solution provides on-demand self-service analytics for companies and clients, with powerful custom-built geospatial analytics using the latest coding standards.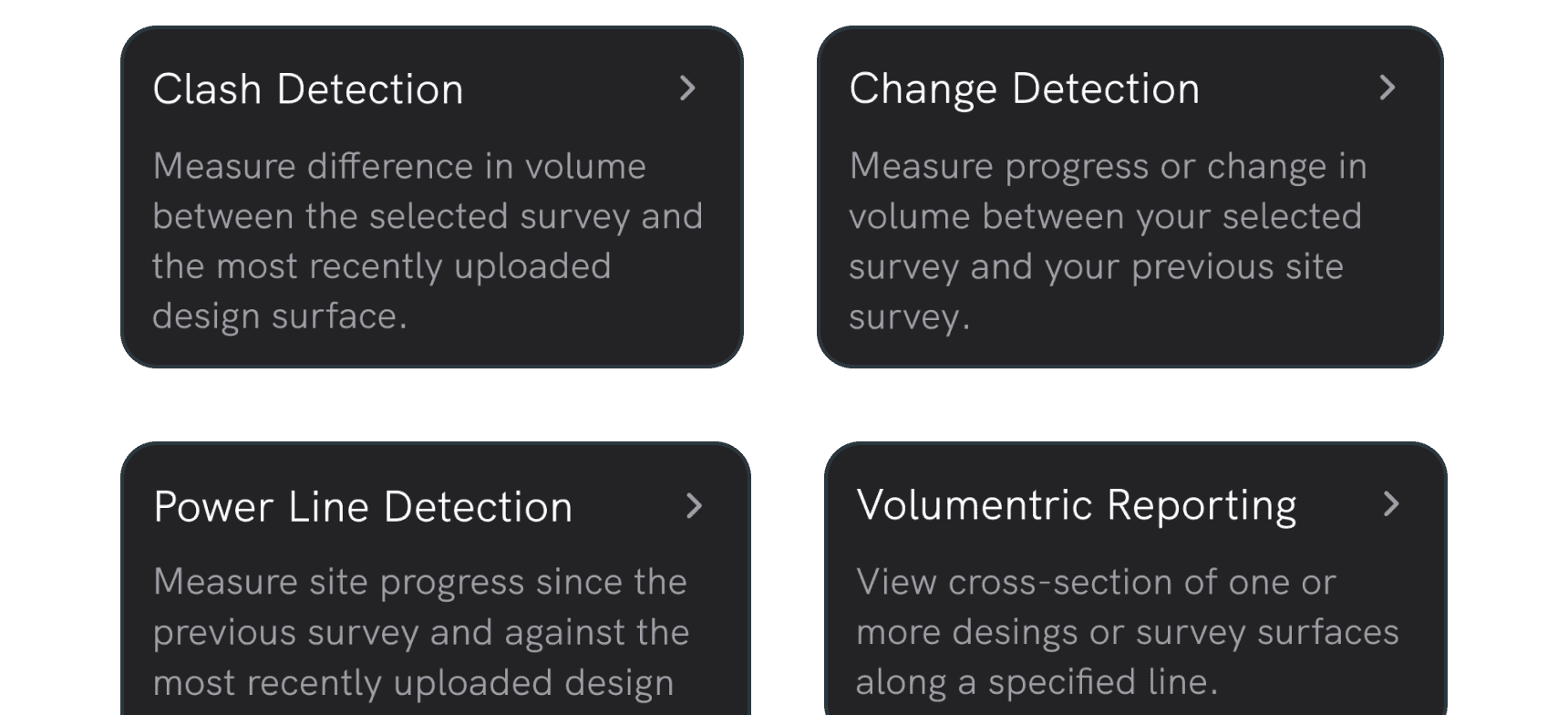 Efficient File Management
Designed to help organizations manage their files efficiently. With its user-friendly interface and robust features, Spacesium provides a powerful solution for organizations looking to streamline their file management processes.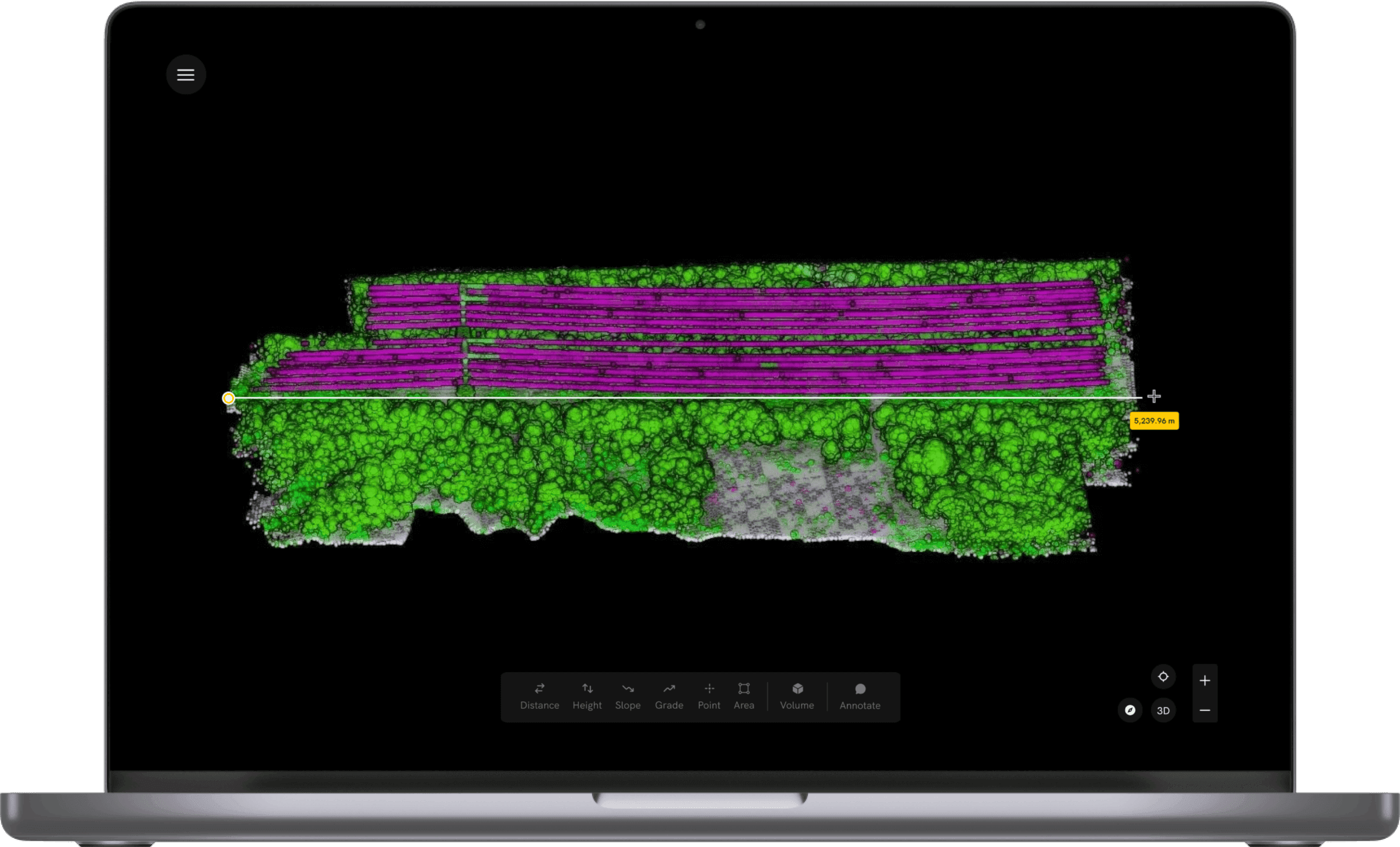 Empower your team with tools and resources at your fingertips.
Get instant access to all the information you need to manage your infrastructure projects with our intuitive web application.
Spacesium technology, data, and services can help optimize workflows for surveyors, planners, engineers, GIS professionals, mine managers, and developers.
Data
Interoperability
We handle satellite, aerial, surveying, and geospatial data worldwide, including delivery, ingestion, and processing.
With our software data transformation services, you can easily integrate this data into your internal systems with our API and SDK functions.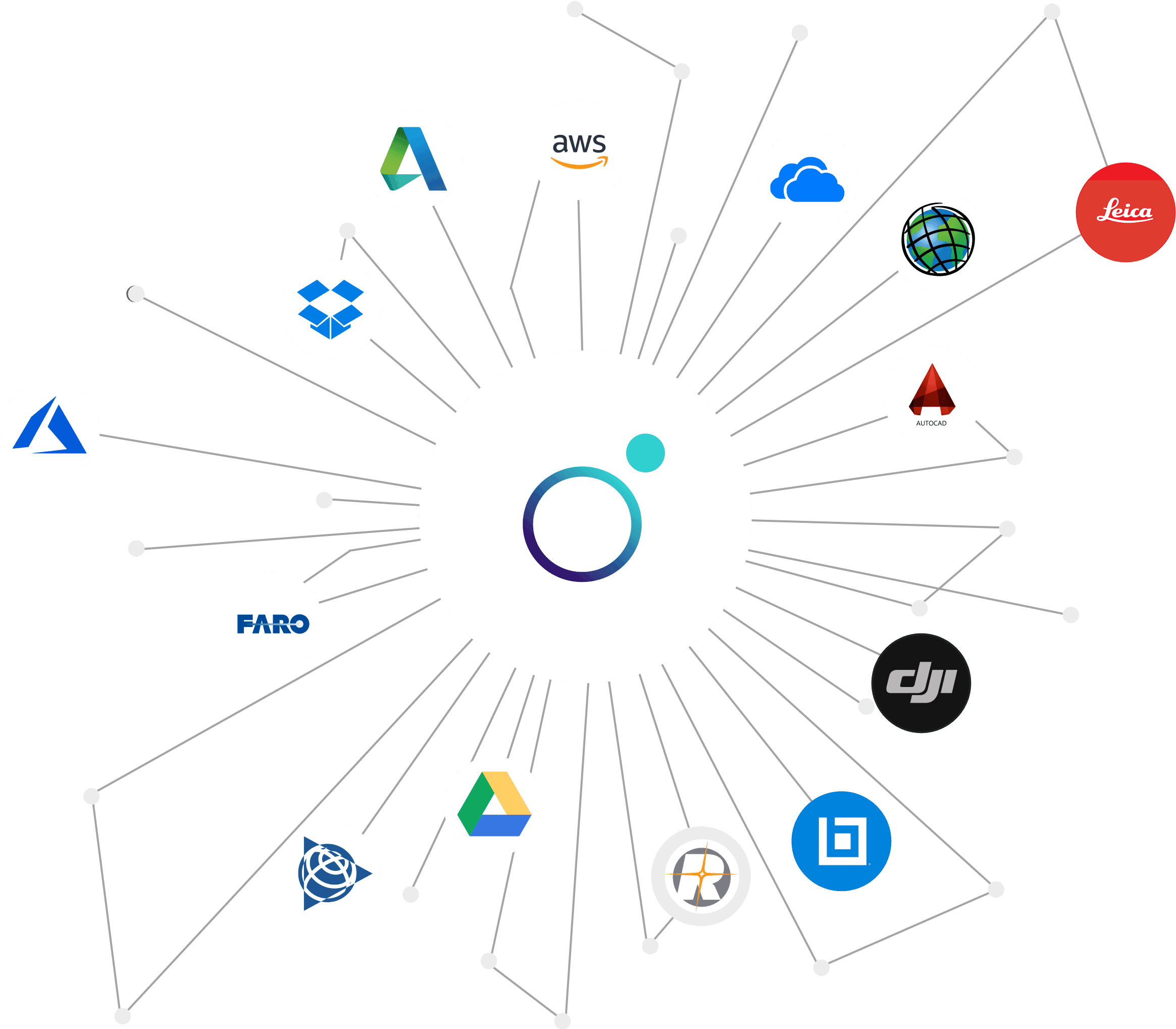 Get started today and transform your assets with Spacesium!
Get A Free Trial